Nationwide leaders of primary and post-acute care 
Curana Health is a provider-led, primary and post acute organization focused on senior living communities and senior living residents. 
We are committed to redefining and improving how health care is delivered in senior living communities to ensure residents get outstanding care and clinicians are able to practice in a highly fulfilling and rewarding environment.   
We are rapidly growing and today we work in over 600 senior living communities including Skilled Nursing Facilities, Assisted Living Communities, Memory Care Communities, and Life Plan Communities / Continuing Care Retirement Communities. 
Curana Health offers opportunities for providers to form deeper connections with patients
Join a team of over 400 providers in more than 600 partner communities to build a better healthcare system for seniors.
Integrity
We communicate openly and honestly to ensure that each interaction and decision is one we are proud of.
Compassion
As stewards of our patients' wishes, their families' journey, and the resources we are provided, we work to deliver the type of healthcare experience we would want for our own families.
Accountability
We each take ownership in the results we deliver, exceeding expectations and helping our colleagues succeed.
Respect
We admire and respect the individuality and unique contribution of each of our patients, colleagues, and partners.
Excellence
We work every day to build a better healthcare system through relentless improvement and innovation in everything we do.
Dr. Tony Gamboa, MD
President, Curana Health Medical Group
Dr. Paula Requieijo, MD CMD
Chief Medical Officer
Dr. Tina Shenouda, MD, MBA
Chief Clinical Officer
Michael Emery, FNP, MBA
Executive Vice President of Operations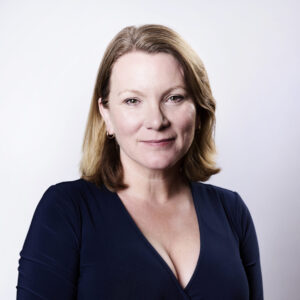 Amy Young, DNP, MSN, FNP-C
Vice President of Operations
Stephanie Bell, MSN, AGACNP
Vice President of Operations
Kelly Hamilton, FNP-C
Vice President of Operations
Allyson DeLaune, ACNP
Vice President of Operations
Dr. Val Smetka, MD
Corporate Medical Director, East Division
Dr. Brian Cooper, DO, CMD
Corporate Medical Director, West Division
Administrative Leadership
Mark Price
Chief Executive Officer
Anne Rote
President of AllyAlign Health
Chris Dawe
Chief Strategy Officer
Dennis Simoneaux
Chief Development Officer
Darryl Landahl
Chief Legal Officer
Sarah McDaniel
Chief Compliance Officer
Julianne Hug
Chief Financial Officer
Brian Arnds
Chief People Officer
Jeff O'Berry
Chief Growth Officer
Embedded clinicians help you provide a consistent model of care to all residents, optimize census, and create a more personalized care experience for your residents that results in high-quality outcomes.
© 2022 Curana. All rights reserved.
Privacy Policy   Terms of Use